This Adventurer Basic Staff Training (ABST) is intended for newly elected Adventurer club leaders and staff members, prospective Adventurer Master Guide Trainees (MGTs), Master Guides from other conferences or countries, who are newcomers to Ontario, and other interested individuals.
Save the Date - Sunday, Feb. 7, 2021 at 10:00 AM
This ABST course is FREE but registration is required. This scheduled Zoom meeting is for devotion and orientation. The code to the online self-paced ABST will be provided at the meeting.
This online ABST is self-paced and can be done at your own convenient time. As you watch each training video, be ready to take note of the questions that will appear on your screen and provide the answers to show that you have gone through the whole video presentation. Your eight (8) Q&A sheets should be submitted to adventurers@adventistontario.org no later than May 1, 2021. After watching each video, you will be asked as well to take an online quiz. Passing mark is 60%.
As soon as you receive your access code, you may start your ABST course: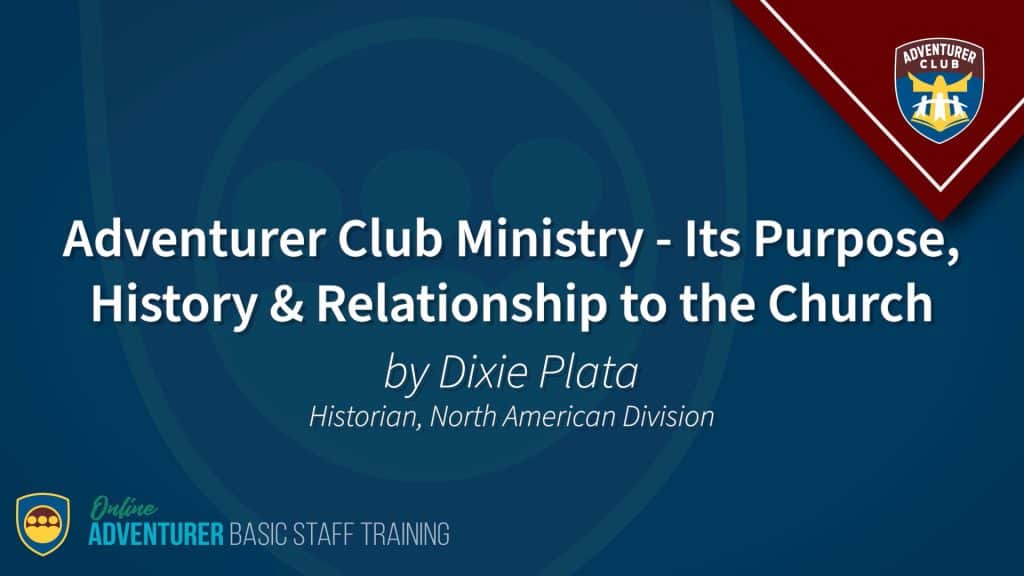 Overview
This seminar presents an introduction to club ministry from the Adventurer Club perspective. It compares and contrasts the program and purpose of the Adventurer Club and its role in faith development. This ministry involves the family ministry, children's ministry, and Pathfinder Club ministry.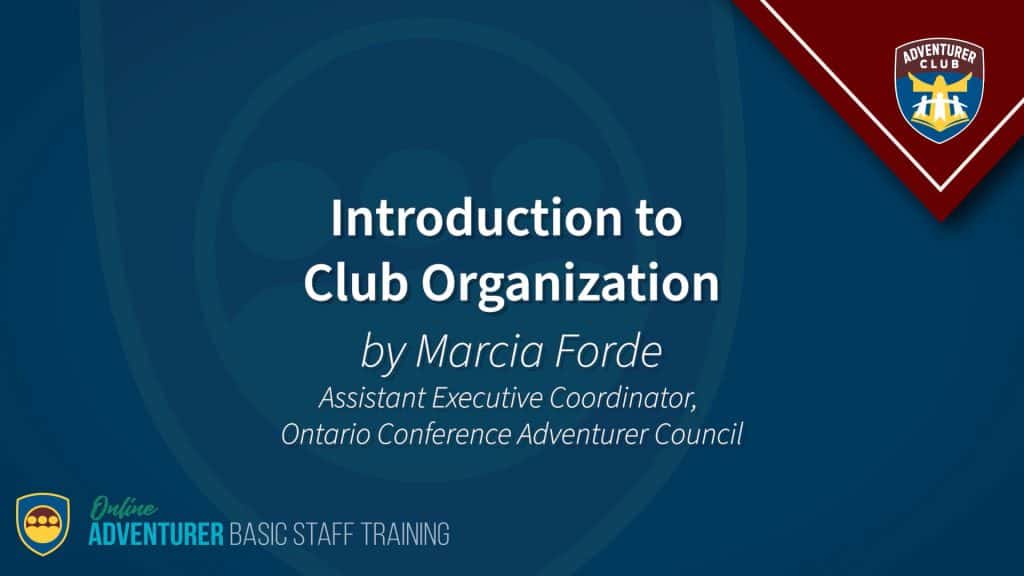 Overview
This seminar highlights the Adventurer Club program. It outlines job descriptions and expectations for each club leader and reviews the qualities of a Christian leader, and club structure. It also covers club regulations on membership, attendance, forms, etc., and Conference policies including reporting, finances, uniforms, and insurance.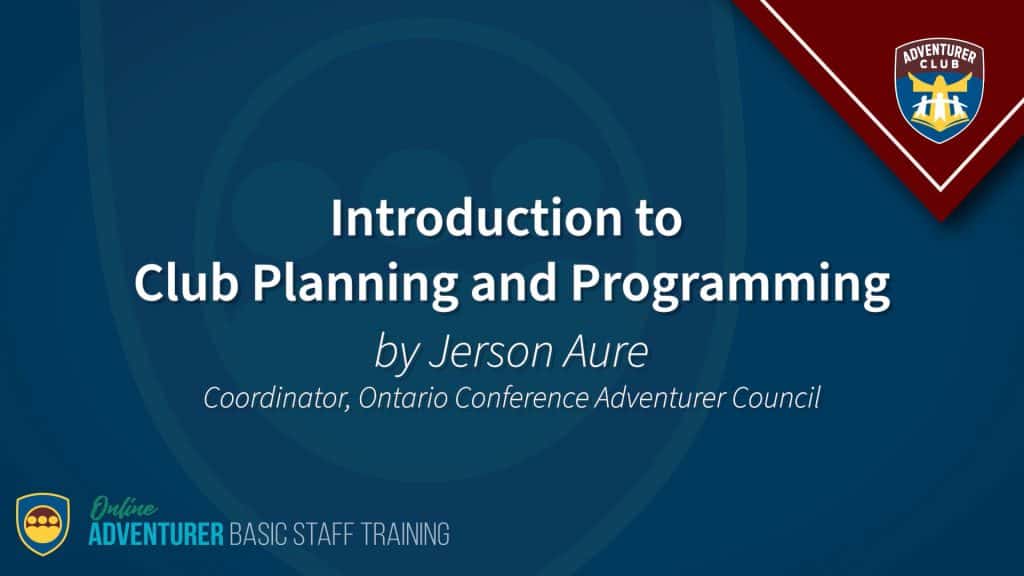 Overview
The seminar outlines the planning process. It reviews the elements of the typical Adventurer year including regular meetings, stars, chips and awards, curriculum, Induction, Adventurer Sabbath, campouts, Investiture, and Conference events.
THE REST OF THE SEMINARS WILL BE POSTED SOON.