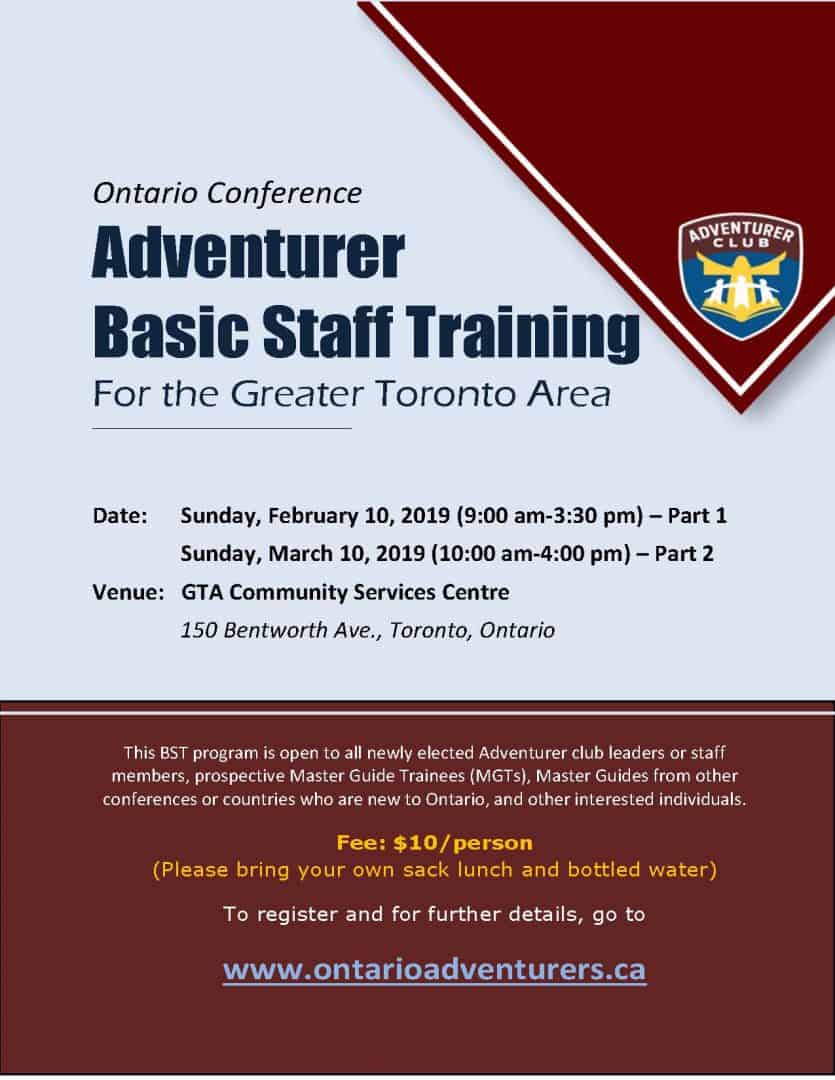 This training program is intended for newly elected Adventurer club leaders or staff members, prospective Master Guide Trainees (MGTs), Master Guides from other conferences or countries who are newcomers to Ontario, and other interested individuals.
·        
· 
Dates:      Sunday, February 10, 2019 (Part 1)      Time: 9:00 am-3:30 pm

                 Sunday, March 10, 2019 (Part 2)           Time: 10:00 am-4:00 pm

Venue:   GTA Community Services Centre
       150 Benthworth Ave., Toronto, ON
Download: ABST Poster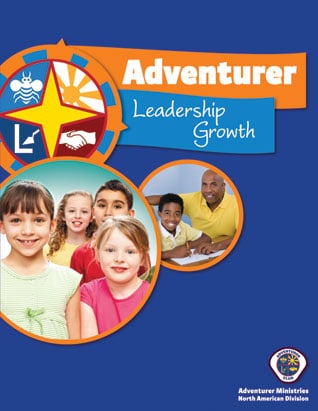 This continuing education program is for invested Adventurer Master Guides. ALG workshops will be offered soon.