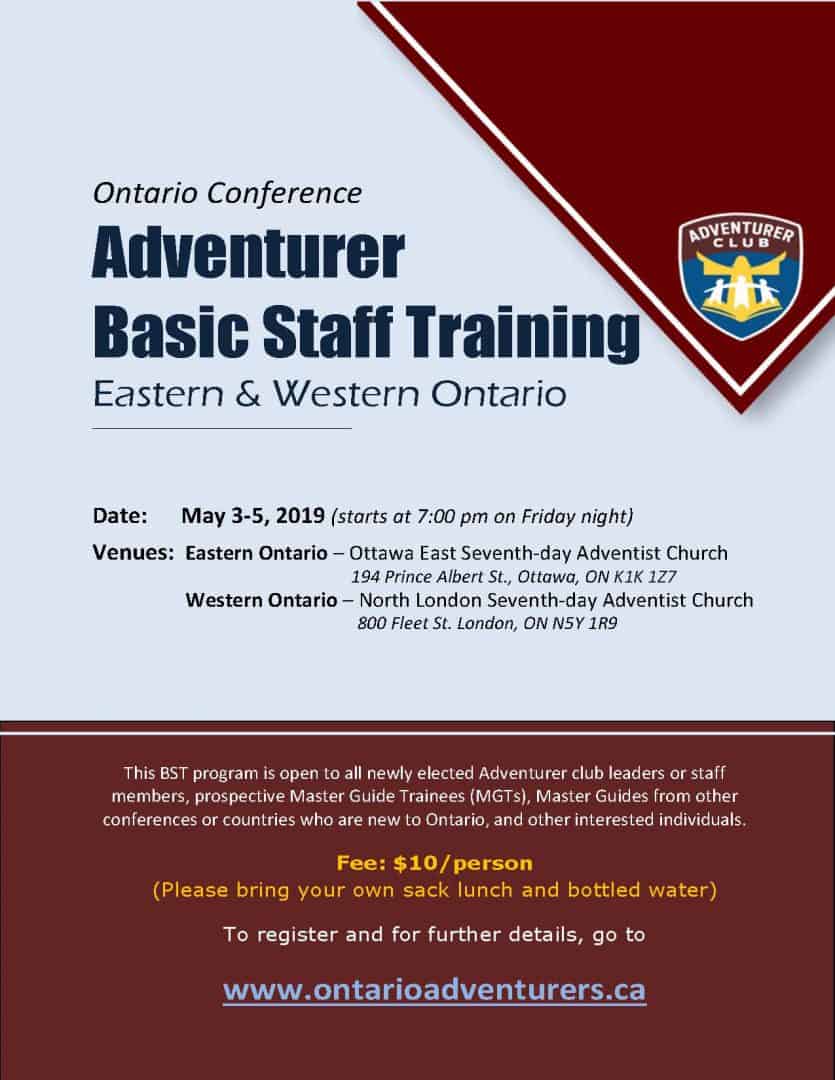 This training program is intended for newly elected Adventurer club leaders or staff members, prospective Master Guide Trainees (MGTs), Master Guides from other conferences or countries who are newcomers to Ontario, and other interested individuals.
·        
· 
Date/Time:             May 3-5, 2019
Friday: 7:00-9:00 pm
Sabbath: 3:00-6:00 pm
Sunday: 9:00 am-4:00 pm
Venues (to be held simultaneously):          
Western Ontario – North London Seventh-day Adventist Church (800 Fleet St. London, ON N5Y 1R9)
Eastern Ontario – Ottawa East Seventh-day Adventist Church (194 Prince Albert St., Ottawa, ON K1K 1Z7)
Fee:  $10.00 / person (inclusive of admission to seminars, one Adventurer BST pin and certificate). Kindly bring your own lunch and bottled water.
Deadline for Registration: Monday, April. 29, 2019
Download: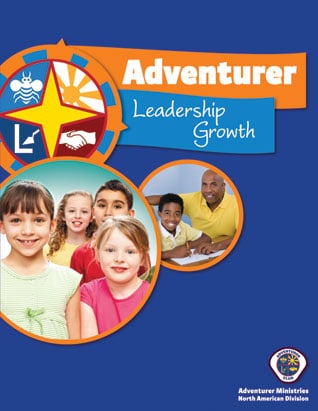 This continuing education program is for invested Adventurer Master Guides. ALG workshops will be offered soon.