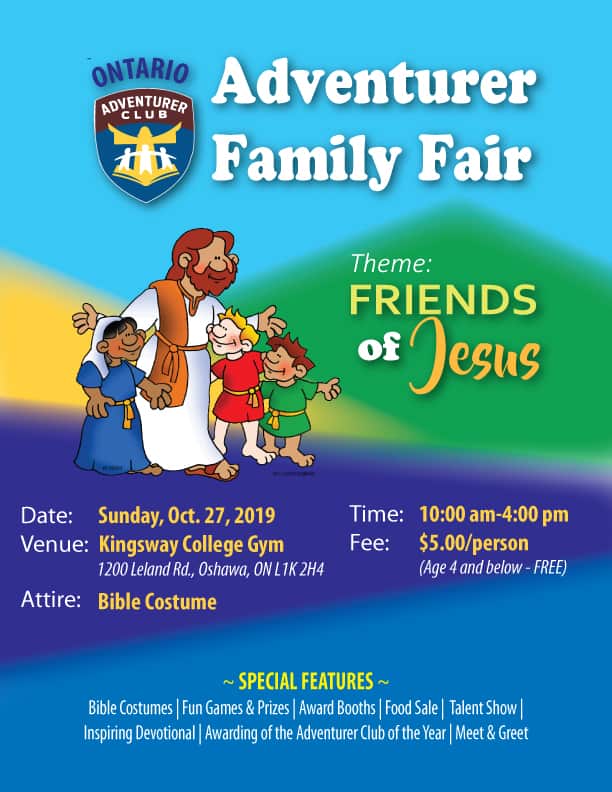 Everyone is invited to a day of fun and excitement. Come in your Bible costumes (just like the friends of Jesus) to the annual Adventurer Family Fair to be held on Sunday, October 27, 2019 at the Kingsway College gym in Oshawa.

Registration fee: $5.00/person (children age 4 and below are free)

Special Features: Bible-themed booths, food sale, fun games and prizes, awarding of the Adventurer Club of the Year, talent show, inspiring devotional, meet and greet.