Adventurers – United in Prayer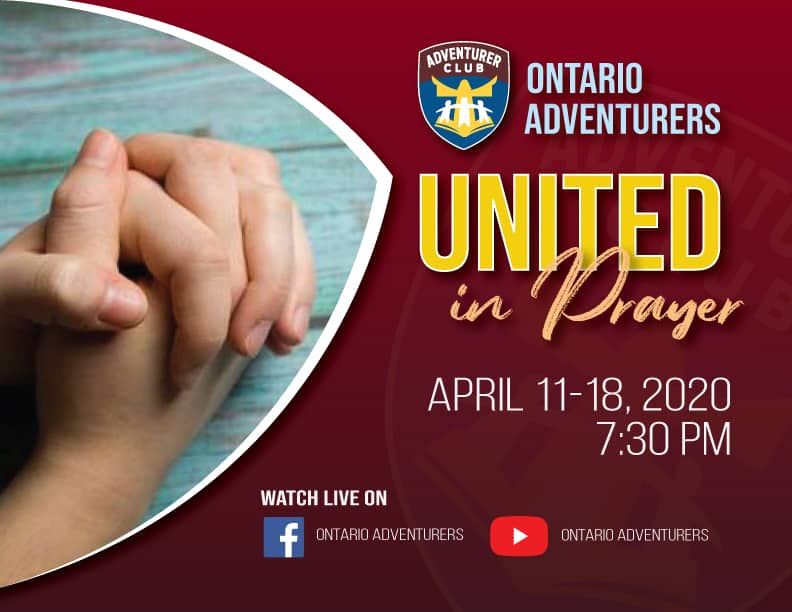 The number of COVID-19 cases is still on the rise and many are suffering and dying worldwide due to this coronavirus pandemic. Thus, we need to continue to pray for God's protection and intervention. All Adventurers and their families are invited to watch our "Adventurers – United in Prayer" online session on April 11-18, 2020 at 7:30 pm nightly to be live-streamed on our Ontario Adventurers FB page.
May you and your family remain healthy and safe amid this COVID-19 crisis.