AMP Prayer Marathon – March 28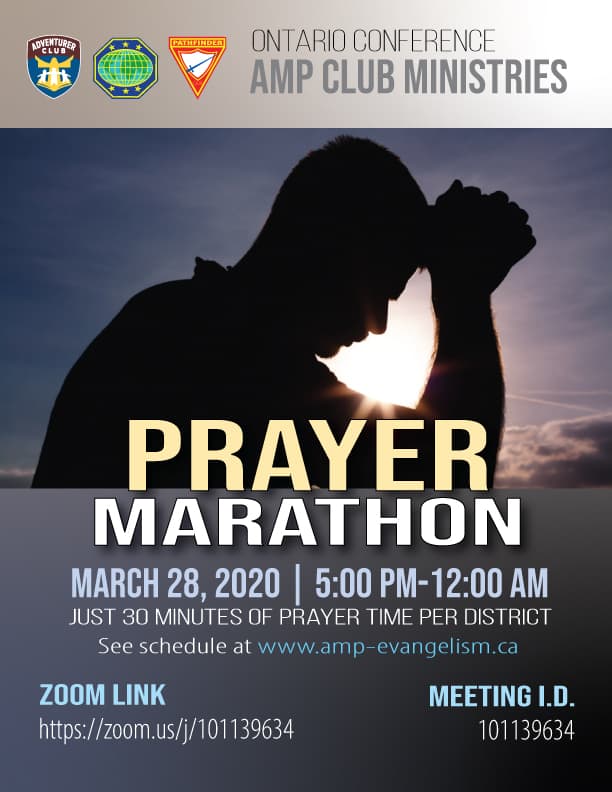 This is to thank everyone for participating in our online prayer session held last Sabbath. It was truly a great blessing to talk to God together with fellow AMP leaders.
With COVID-19 still not contained and hundreds of thousands of people worldwide are infected and dying due to this pandemic, we need to continue in a deeper and more fervent prayer and communion with the Lord. Thus, you are cordially invited to a 7-hour A.M.P. Ministries PRAYER MARATHON on Sabbath, March 28, 2020 starting at 5:00 PM – 12:00 AM EDT. Each district will be asked to share 30 minutes of their time to pray together. Please see attached poster and schedule. You may join in using the Zoom link and Meeting I.D. below at the exact time assigned to your district; after 30 minutes of prayer time, you may freely leave the meeting.